The V65 Platform Stairlift, ideal for tracts with curves.
Vimec's V65 platform stairlift guarantees accessibility to public and private structures, and is a solution that's increasingly sought out by private individuals with disabilities because, in addition to its recognized safety and reliability, it is also extremely compact and easy to use.
Vimec has been designing and manufacturing platform stairlifts since 1980, with thousands of safe and practical solutions having been installed in undergrounds, train stations, public offices, banks, shops, and restaurants.
NEED
ANSWER
HOW TO CHOOSE
PRODUCT DETAILS
NEED
To overcome flights of stairs inside or outside homes, condominiums, and public buildings. To guarantee the independent movement of people confined to wheelchairs.
Vimec's V65 platform stairlift with a curved guide rail is the ideal solution for overcoming both small and large height gaps, in guarantees maximum reliability for individuals with disabilities and those confined to wheelchairs. The platform stairlift allows for architectural barriers to be overcome by paraplegics, tetraplegics, and other individuals confined to wheelchairs.
The presence of a dedicated button panel allows an assistant to safely and easily manage the disabled person's movement on the platform.
Vimec has designed and installed numerous systems consisting of several dozen metres of curved guide rail, and has always done so in a manner that is perfectly consistent with the interior décor.
ANSWER
HOW TO CHOOSE
PRODUCT DETAILS
Find out who has tried this stairlift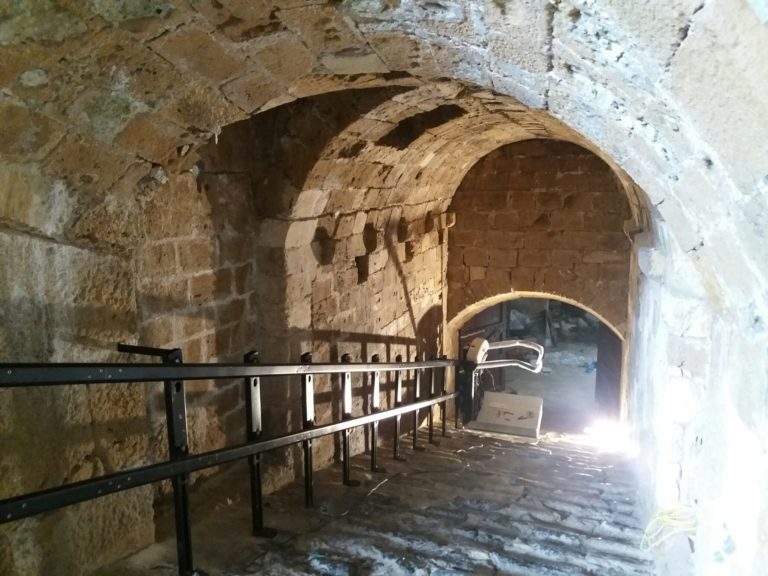 A V65 platform stairlift has been installed at the Castle of Crete. Everyone naturally dreams of visiting
Approfondisci »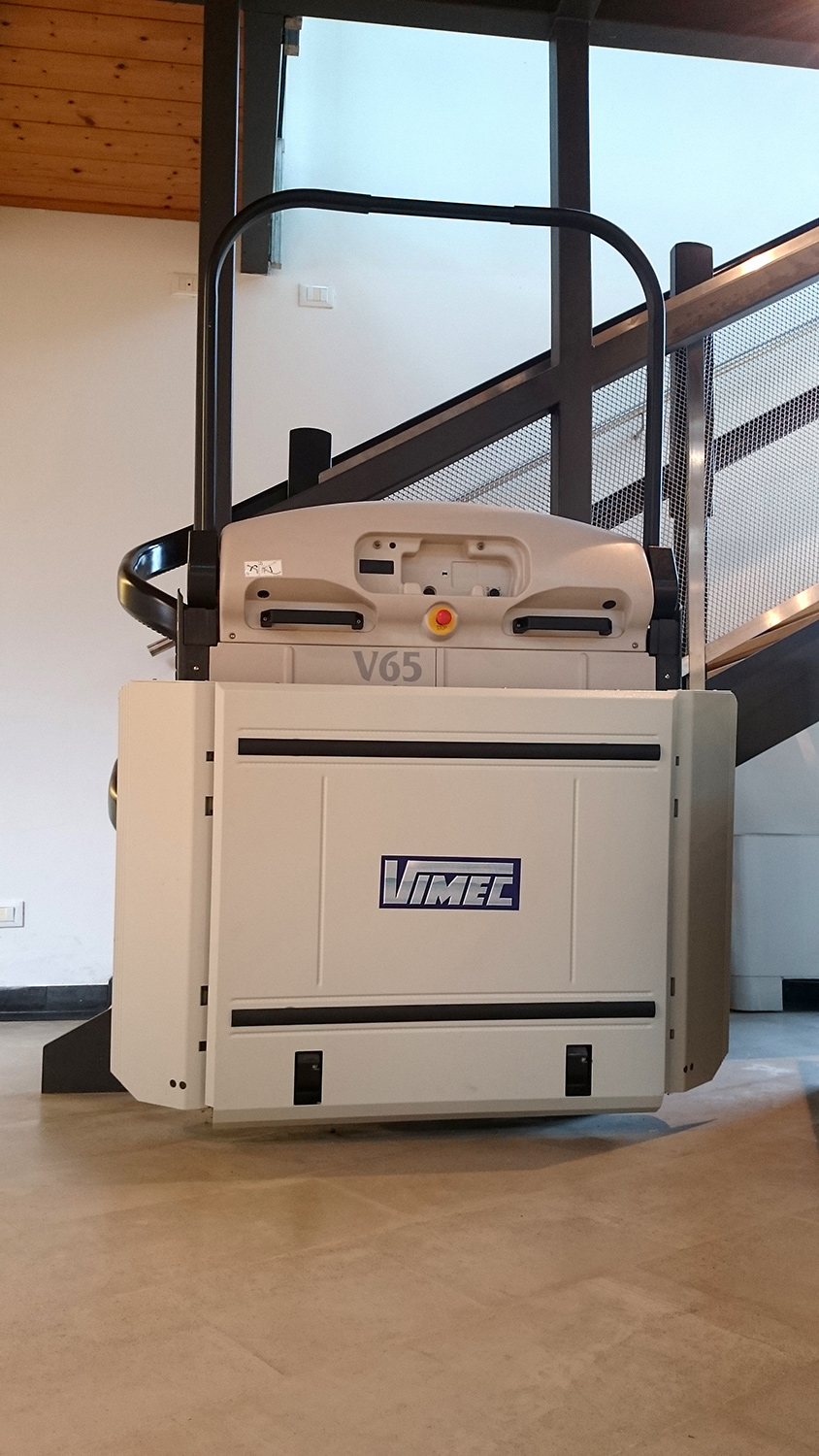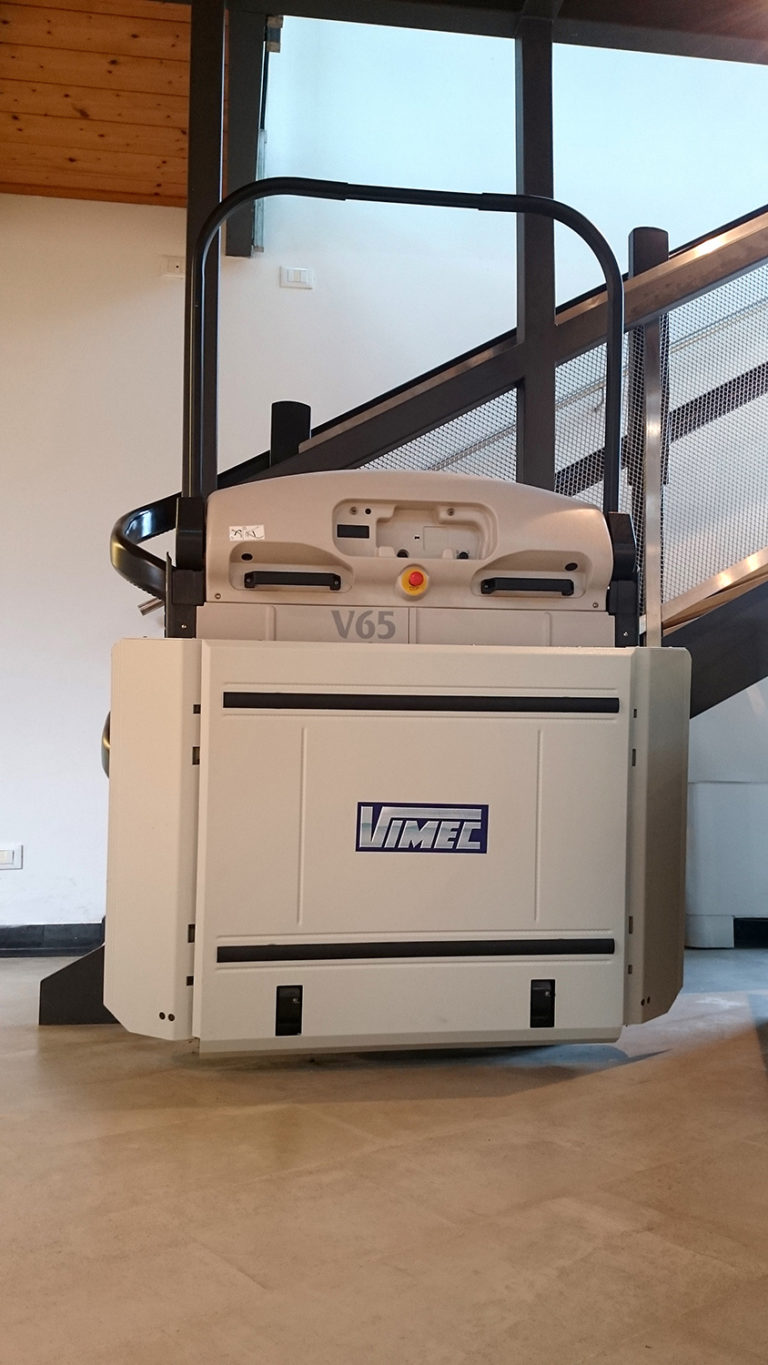 Have you ever visited the Grotta Gigante near Trieste? It's the world's largest single-chamber tourist
Approfondisci »
All the devices and solutions for your home