At home as well as in public places, we shift people mobility to a higher level.
Vimec was founded in 1980 near the Po river, between the provinces of Mantova and Reggio Emilia.
Over the years we have become leaders thanks to the values that guide us every day: people are our customers, whom we deal with passion, commitment and integrity, in order to ensure the best customer experience.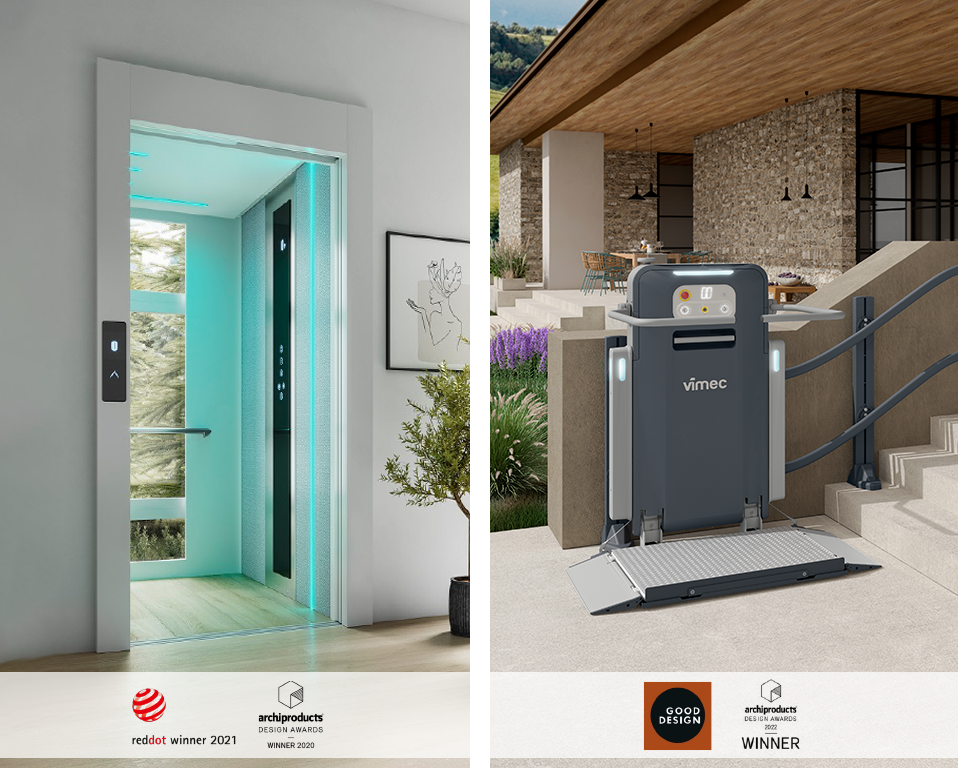 "Designed for life" is Vimec's claim, putting the person at the center of its design process for existing and future mobility needs, while providing upgrades over time.
As part of this, sustainable products need to be defined and developed, capable of maintaining their value over time, using materials and components with the lowest impact on the environment, and utilizing technology to provide the best possible experience for the user.
We improve people's lives with tailor-made, durable, sustainable solutions that can be enriched with new functionalities over time.
Vimec is a part of the Latour Group, a constantly expanding company with long-term market investment plans.
The company development lines protect and enhance eco-sustainability, the production process and social responsibility towards customers and stakeholders.
People at the center is our most important mantra and project, which we apply both inside and outside the company. The best buying experience for customers involves providing high quality products and services that meet their needs; for insiders, it means encouraging teamwork and maintaining a positive corporate environment on a daily basis; and for all other stakeholders, it means engaging in concrete activities to promote environmental, social, and economic sustainability in order to make a real difference.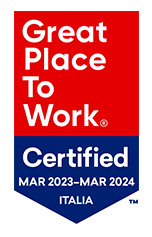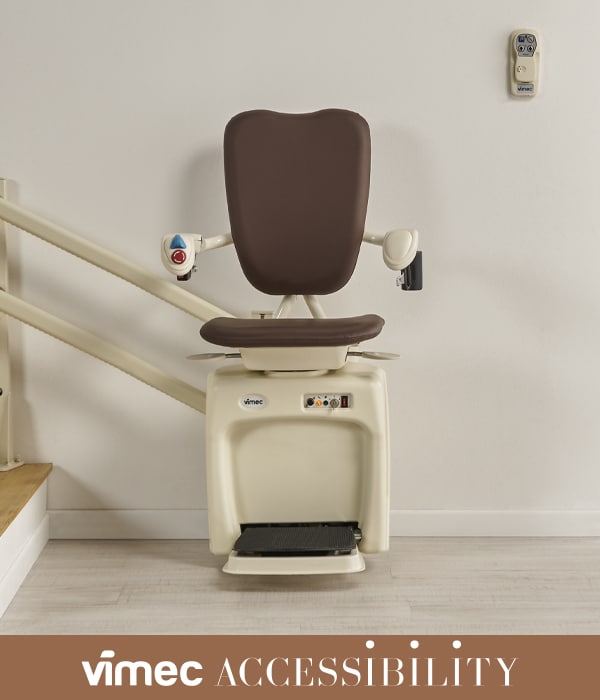 Vimec Accessibility is the brand line that takes care of the design, implementation and installation of tailor-made solutions to support people with mobility needs, both at home and in public premises.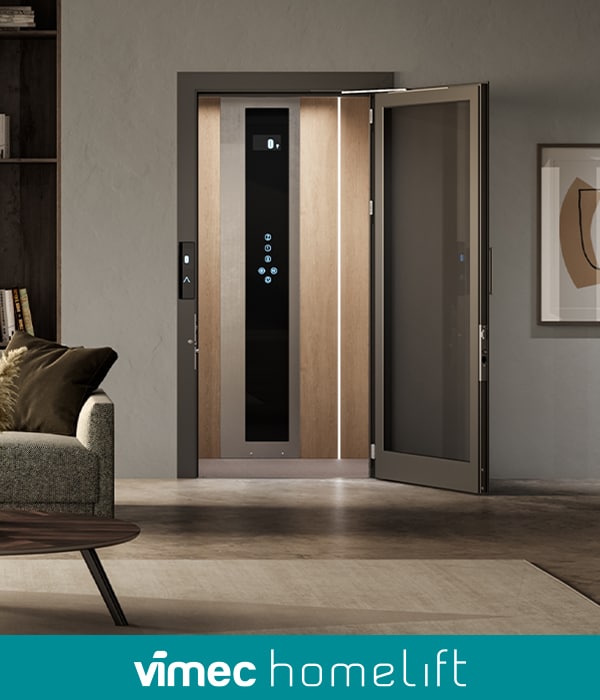 Vimec Homelift is the brand line referred to people who aim to ensure home comfort with a dedicated lift, driven by italian design, technology and eco-sustainability.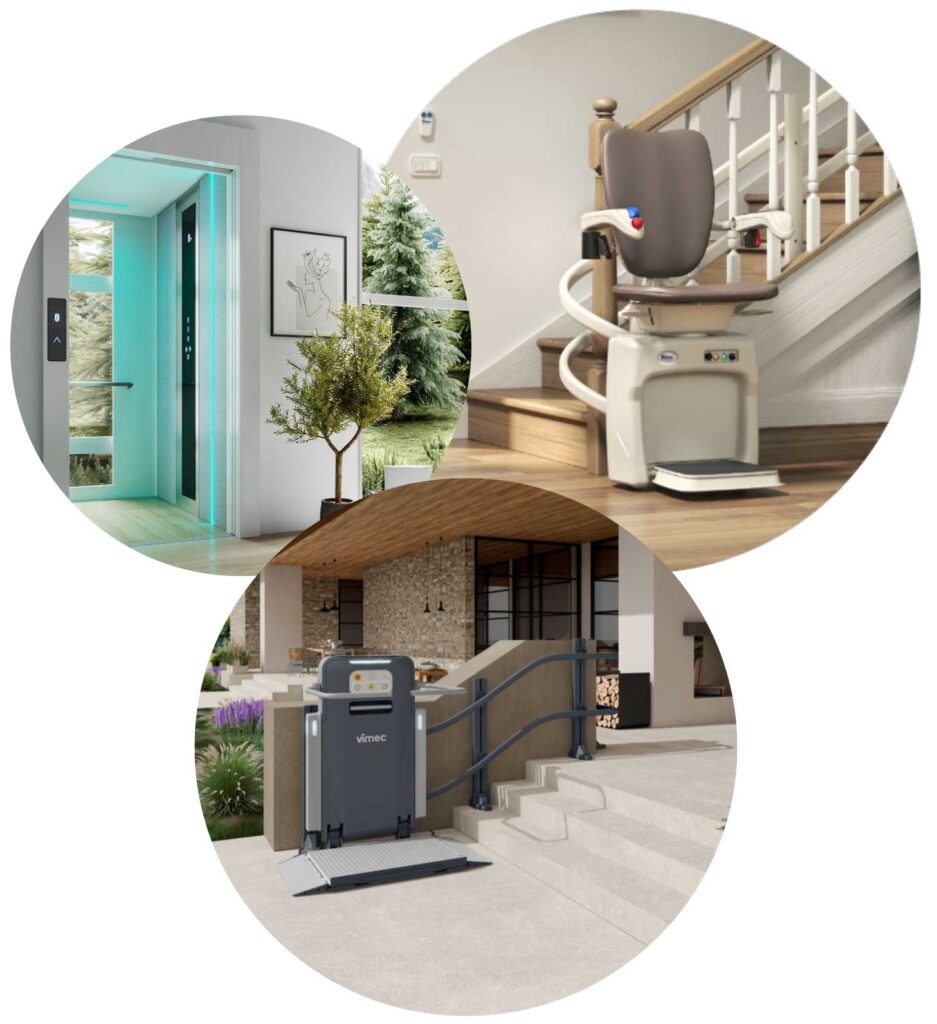 Vimec headquarters are in Luzzara, RE – Italy. The manufacturing plant is bigger than 20.000 mq, where the whole range of products is manufactured.
Home lifts
Vertical platforms for private and public premises
Inclined platforms for wheelchair
Stair lifts with chair
Stairclimbers
We have realized more than 150.000 installationsworldwide.
Vimec S.r.l. 
Registered Offices
Via Parri, 7 42045 Luzzara (Reggio Emilia)
VAT no.: 00758850358
Fiscal Code: 00596150201
Share Capital € 1,000,000.00 fully paid
Reggio Emilia Business Register no. 00596150201
Economic and Administrative Index no. (REA) 185748