This platform stairlift is the ideal solution for allowing people with disabilities, or confined to wheelchairs, to overcome a flight of stairs or a series of steps in complete safety.
Vimec's V64 platform stairlift with straight guide rail guarantees accessibility to public and private structures, and is a solution that's increasingly sought out by private individuals with disabilities because, in addition to its recognized safety and reliability, it is also extremely compact and easy to use.
Vimec has been designing and manufacturing platform stairlifts since 1980, with thousands of safe and practical solutions having been installed in undergrounds, train stations, public offices, banks, shops, and restaurants.
NEED
ANSWER
HOW TO CHOOSE
PRODUCT DETAILS
NEED
To overcome a series of steps in from of the home, a condominium, a shop, or a public building. To guarantee the independent movement of people confined to wheelchairs.
The need for people with disabilities, including paraplegics and tetraplegics, to overcome architectural barriers directly on their wheelchairs.
The presence of a dedicated button panel allows an assistant to safely and easily manage the disabled person's movement on the platform.
ANSWER
HOW TO CHOOSE
PRODUCT DETAILS
Find out who has tried this stairlift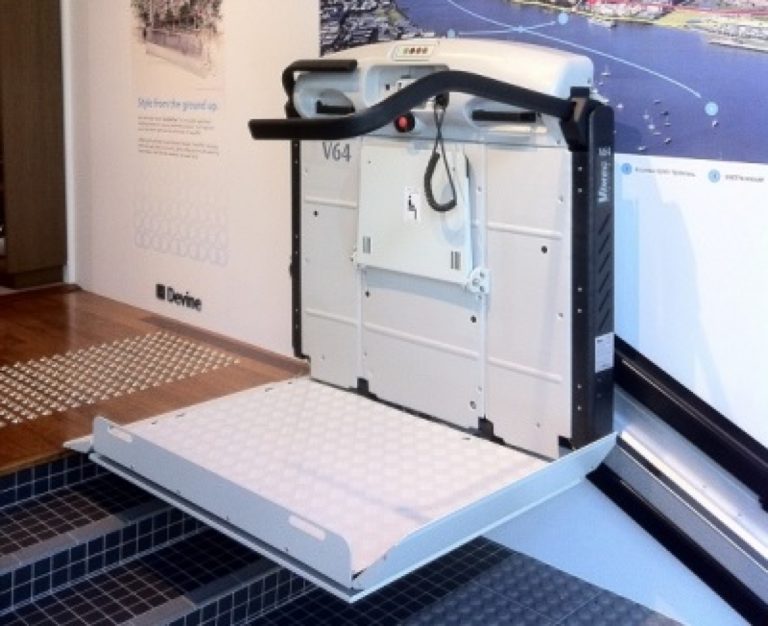 Anne, who has lived in a condominium since 1999, tells us that she is now
Mehr lesen »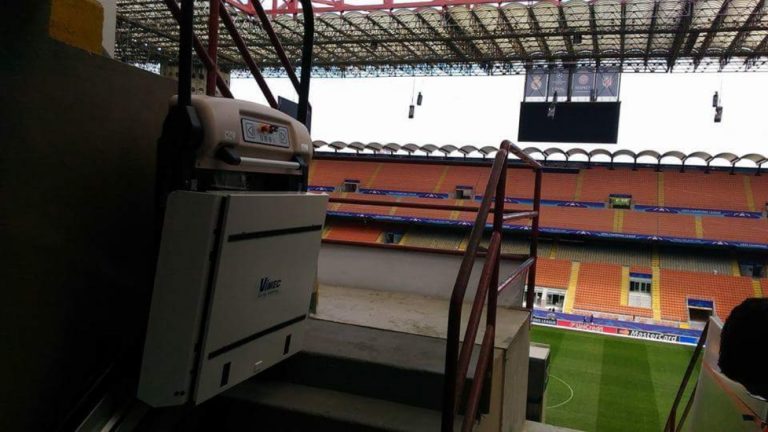 Who could ask for a better reference than that of San Siro Stadium in Milan, where a Vimec
Mehr lesen »